With more universities in the world's top 40 than any other city according to Times Higher Education, you're sure to find what you're looking for here. But these institutions are not simply famous because of their prestigious history, they keep leading the way in cutting-edge teaching and groundbreaking research.
Read on to find out more about London's best universities, and why they should top your wish list.
Ranking: 11th in the 2021 Times Higher Education World University rankings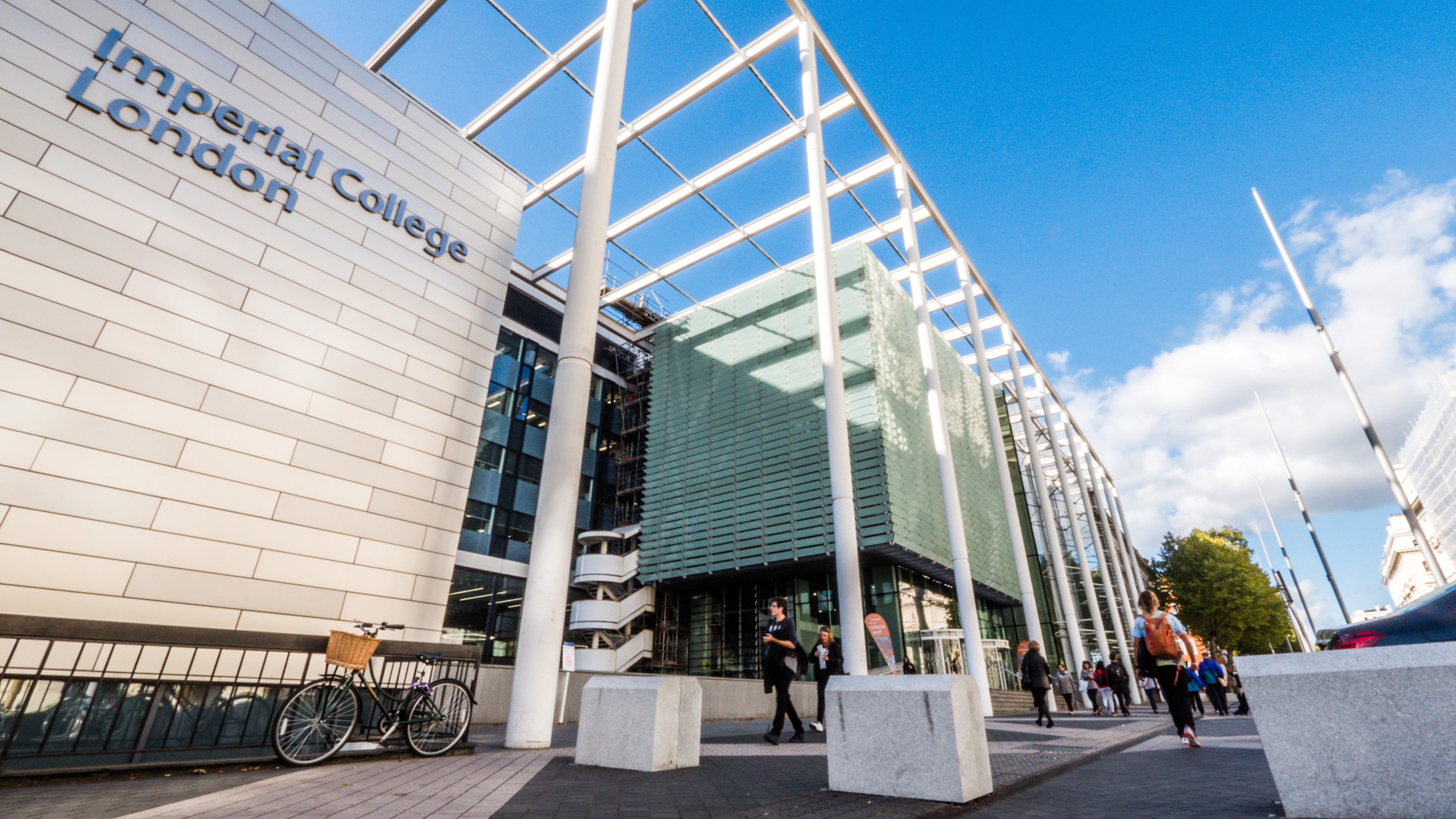 In short
Science, technology, medicine and business: those are the academic areas of focus at Imperial College London. But Imperial doesn't just teach these subjects, it aims to put these skills to practical use to make a difference. From improved MRI techniques leading to better and faster diagnoses to greater protection of endangered species, Imperial's work has major impact across the world.
With this in mind, it's no wonder Imperial is a strong supporter of student enterprise. The Imperial Enterprise Lab runs a range of programmes to develop and nurture student innovation, from early-stage pitching to startup launch. The Lab also provides Imperial students with access to industry experts, business coaches, events and co-working space.
What's the vibe?
Imperial has 17,000 students spread across nine campuses around London, with the main one situated in South Kensington. The Science Museum and the National History Museum are just minutes away, so you'll have no problem finding inspiration for your next big idea. And when it's time for a break, venture to nearby Hyde Park, the biggest of London's royal parks.
Imperial Kensington campus has everything you could possibly want, from a student-run cinema to a weekly farmers' market, while its Student Hub conveniently brings together all the key student services, including international student support.
Notable alumnus: Scottish scientist Sir Alexander Fleming.
Did you know? Queen's first ever concert took place in Imperial's Union Hall, where Brian May was studying at the time.
Ranking: 16th in the 2021 Times Higher Education World University rankings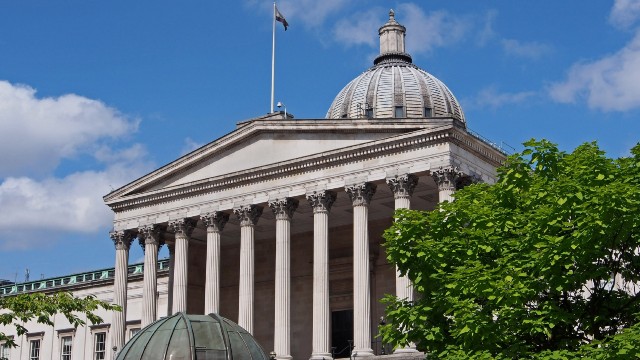 In short
If you follow the news, then chances are that you've heard about UCL (University College London). This large, multidisciplinary university collaborates with institutions across the world on projects which often end up on the front pages of the world's media – be it the first ever images of a supermassive black hole or remission in HIV patients.
UCL's commitment to research has made it the number one UK university for research strength. The university is also recognised for its excellent teaching of several subjects, including education and architecture (both of which UCL ranks number one for), archaeology, medicine, life sciences, computer science and more.
What's the vibe?
UCL's main campus is located in central London, in what is known as the "knowledge quarter". Nearby King's Cross, one of the city's trendiest and most dynamic neighbourhoods, will no doubt keep you busy, with loads to do on your doorstep, from visiting the British Library and the Wellcome Collection, to window-shopping in new open-air shopping centre Coal Drops Yard. You can also catch up with friends over brunch in one of the many food spots on Granary Square.
Aside from being located close to the Eurostar terminal, which makes it naturally international, UCL is also home to students from 150 countries, which means that if you come from abroad, you can expect support with immigration and visas, help settling in and loads of opportunities to make new friends.
Notable alumnus: English film director Christopher Nolan.
Did you know? In 1878, UCL was the first university in England to admit women on the same conditions as men.
Ranking: 27th in the 2021 Times Higher Education World University rankings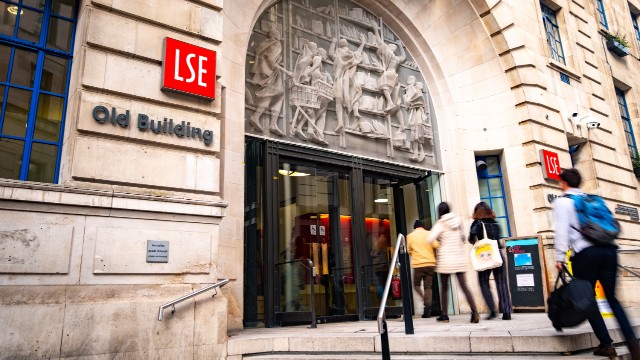 In short
If you're interested in the fabric of human society, then LSE might be the right university for you. This social sciences specialist covers a range of subjects, from anthropology and economic history to international relations and social psychology. With more than 40 undergraduate degrees and 185 graduate options, both taught and research, you'll be able to dig deep into the topics that you're passionate about.
LSE's famous Public Lecture Programme is another notable feature of the university and will allow you to hear first-hand from global prominent figures about the topical issues facing countries around the world. Past speakers have included Angela Merkel and Bill Clinton.
What's the vibe?
Think cosmopolitan village feel in the heart of London. All students are based in one campus which is located between the bustling West End and the historic City of London. There's plenty to discover, with Covent Garden and Theatreland just around the corner, and the South Bank just across the bridge.
As with all London institutions, international students represent a large proportion of the student body, with almost 70% coming from overseas. For those who want to get a flavour of what studying at LSE, and in London, is like, the university also offers a year-long General Course dedicated to international students, with more than 300 classes to choose from.
Notable alumna: English social anthropologist Audrey Richards.
Did you know? In 2016, Angelina Jolie was appointed visiting lecturer of the LSE Centre for Women, Peace and Security.
Ranking: 35th in the 2021 Times Higher Education World University rankings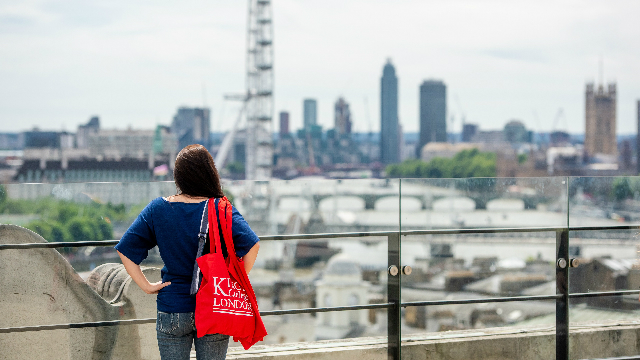 In short
Founded in 1829 by King George IV, and one of the oldest universities in the UK, King's College's expertise is spread across nine faculties covering subjects as varied as medicine, humanities, science, business and law. Medicine in particular is a pillar of King's College's reputation, and the university is a founding member of King's Health Partners, through which it works in partnership with the NHS (the UK's public healthcare provider) to bring together education, research and training, and clinical practice.
But whether your interest lies in medicine or any of the university's other subjects, King's College's connections with organisations as diverse as the Royal Opera House, Ernst & Young and Unilever Research Ltd provide students with countless opportunities to start their careers with solid first professional experiences.
What's the vibe?
King's College's nine faculties are spread out across five campuses, four of which are dotted along the Thames. The fifth one is located between Brixton and Peckham, two of south London's trendiest areas. The Strand campus is the largest of all five, and is adjacent to the spectacular Somerset House. Art lovers will love to explore this London favourite, which not only offers a public arts and culture programme but is also home to a thriving artistic community made up of startups, small businesses and organisations like the British Fashion Council.
King's itself is very active on the cultural front, with initiatives such as the Science Gallery London, a new space which aims to connect art, science and health while bringing together students, artists and the local community.
Notable alumnus: South African The Most Reverend Desmond Tutu.
Did you know? The disused Aldwych tube station, part of the Strand campus, is home to the King's College London Rifle & Pistol Club's shooting range.