Tripti Maheshwari recently won the International Alumni of the Year award at The PIEoneer Awards. Her platform, Student Circus, has also benefited from the Mayor of London's Business Growth Programme.

Tell us about your life in London
After finishing my undergraduate degree at Lancaster University, it was clear to me London would bring me the best professional interaction needed at master's level. My professors suggested I accept an offer from City's Business School (part of City, University of London) for MSc Finance – the best decision I ever made.
Can you describe London in three words?
Inspiring. Open. Second home!
Can you tell us more about Student Circus?
Student Circus is redefining job search for international students: they can apply for handpicked jobs on our platform. It allows them to secure a work visa in the UK, which can usually be a time-consuming and confusing task. We're on a mission to help each student have a fair chance.
What motivated and inspired you to develop this project?
After graduating, I landed an internship with a startup in Soho in central London. They wanted me to work full-time but my visa didn't allow it – that's where the idea came from.
Did your university support you with the development of your project?
I can't thank them enough. We did three months of market research, made a business plan and did panel interviews. The university then sponsored our graduate entrepreneur visa, on which we could start our own business without any capital requirement. This is the most amazing scheme in the UK and proves that it's open to talent from diverse backgrounds.
The Entrepreneurship Fund helped us focusing on our business idea and we were offered a place at the City Launch Lab incubation space. Soon afterwards, City's Business School was one of our first clients!
We also won the City Spark competition at City, University of London and a £5,000 prize, which helped us to seed investment for the business.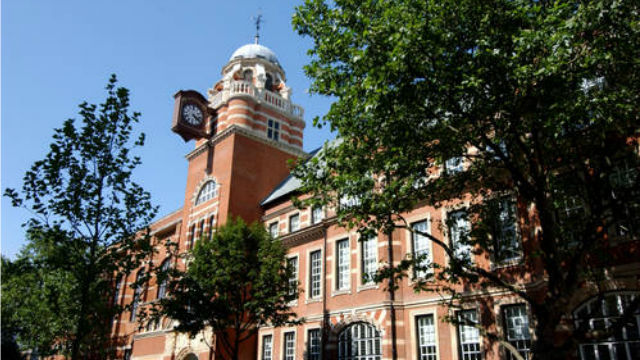 Have you drawn on any wider support within London to develop your project?
The ecosystem and ease of starting a business in London is immense. We got onto the startup programme at City University's incubation space. We were also named among the "Top 5 edtech startups" in the UK at the Digifest by JISC, which led to a three-month accelerator programme.
Shortly after, we applied for the Business Growth Programme with London & Partners. This led us to be recognised by London & Partners in its Jobs and Talent Toolkit, where we were listed among the top resources for employers to hire graduates in London.
We are growing at a fast pace, from four university clients in 2017 to more than 30 in 2020.
Any advice for students thinking about London as a study destination?
If your aim is to be a global citizen, London is the city for you. It will provide you with diversity, exposure, a network and the ambition to think big.