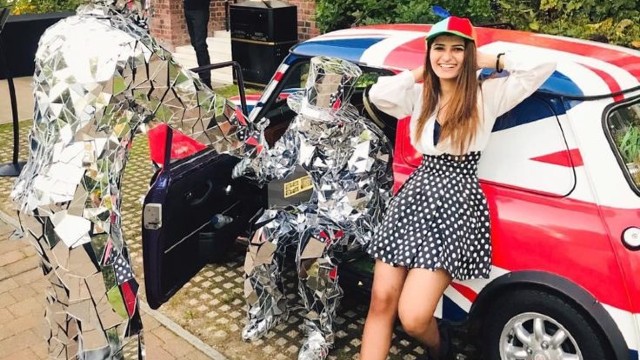 Why did you choose to study in London?
I have always been fascinated by history, culture, politics and creativity, and I knew I would find all these in the UK, so no doubt London was on top of my list of higher education destinations.
I chose London specifically because of its diversity – I love meeting people from all around the world.
London is a fantastic city to live in, especially for an aspiring actress like me. As a big fan of performing arts, the very first thing I did when I arrived was look up all the theatres around. The West End of London is often called Theatreland because of its lavish collection of regal theatres.
My very first theatre experience in London at National Theatre was not only jaw-dropping but it also gave me the motivation to work hard, so that one day I might have the opportunity to perform on that very stage!
Living and studying in London gave me a sense of purpose and a goal that I strive to achieve.
What have you enjoyed most during your time as a student in London?
I have experienced a lot of things in London, but I have mostly enjoyed networking and building connections with people who are in the same field as me. I have also really liked working with them.
Working part-time as an actress here has made me learn so much and I have realised I can never get tired of it.
How would you describe London in three words?
I would describe London as diverse, creative and independent.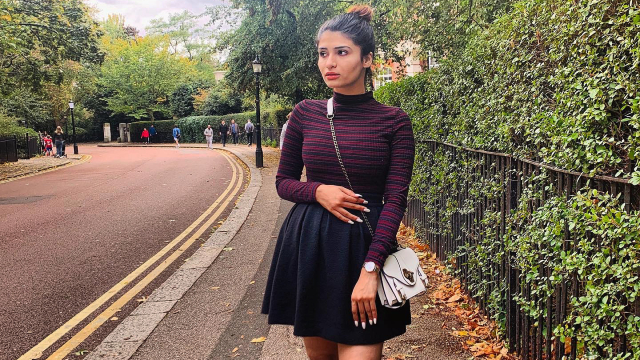 What are your career plans after graduating and how will you make use of the new Graduate Immigration Route?
I want to build my career in London – it is my dream goal.
I plan to stay in London after graduating and find work. I look forward to working within the industry, apply for castings and do so much more. I want to work with as many people as I can and as much as I can in order to prove myself that I am worthy of it.
With the new Graduate Immigration Route, I can make full use of my skills, my degree and my experiences. This new route will make things easier.
Do you have advice for students thinking about studying in London?
My advice to students who are thinking about studying in London is to make full use of their time, their studies and their work while in London. They will be surprised to see the results.