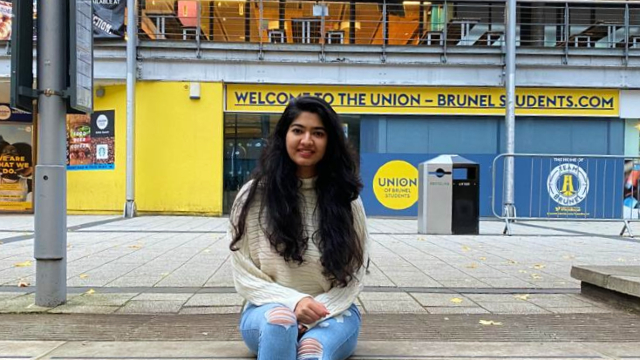 Why did you choose to study in London and what have you enjoyed most during your time as a student in London?
I chose to study in London because it is one of the most culturally diverse cities in the world. So, the experience and exposure one can gain in London is incomparable.
Thanks to the 20 hours a week work allowance for students, I have been fortunate enough to work in different environments. This has allowed me to gain experience in a wide range of fields and test which work environment suits me best.
Mostly, I have enjoyed travelling across London and visiting its renowned attractions.
How would you describe London?
If I had to describe London in a short phrase, it would be "home away from home".
What are your career plans after graduating and will you make use of the new Graduate Immigration Route?
After my graduation, I hope to find a job in marketing.
With the introduction of the new Graduate Immigration Route, it will be easier to stay in the UK for another two years and look for a suitable job. I will definitely take this opportunity and use the scheme to work here.
How has London helped to kickstart your career?
I have used the last two years to take on different jobs on campus and grab every single opportunity that came my way. Although I haven't graduated yet, this has definitely helped me to kickstart my career and made me feel more prepared for the professional world.
Do you have any advice for other students thinking about studying in London?
What I would like to say to them is that I know the decision to come to London may seem a little scary. But there is no other place in the world that will teach you as much and will give you this kind of exposure and experience.
Coming to London may feel daunting at first, but you will definitely leave here with a gigantic amount of knowledge and experience. It's the leap of faith that you must take.