ESCP Europe Business School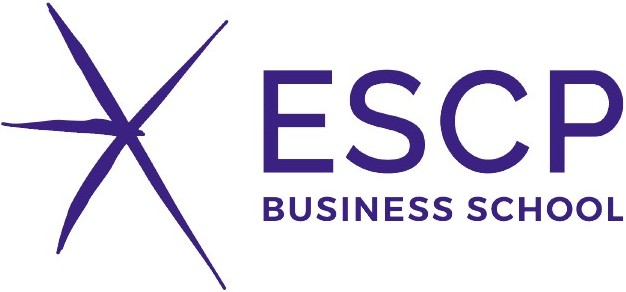 Why ESCP Europe Business School?
The mission of ESCP Europe is to develop the next generation of transnational business leaders, preparing them to embrace the opportunities offered by cultural diversity.
Becoming part of ESCP is to adopt this vision and to learn how to make enlightened choices, guided by the universal values of diversity, multiculturalism and interdisciplinary. Becoming part of ESCP is to be ready to meet the great challenges of our times with optimism. Let's take to the high ground in these frenzied times, to always engage with intelligence and above all, give the world an impetus that will take it in the right direction.
Driven by European values, ESCP inspires and educates business leaders who will impact the world.
International Students
ESCP Europe's 65,000-strong alumni network counts members from 200 nationalities spread across 150 different countries worldwide. Together with its long-standing relationships with national and multinational companies, this network allows ESCP to provide unique career opportunities on an international scale.
Top recruiters includes Barilla, Total, UBS, E.On, GSK, Bloomberg, Parcelly, Infosys, Schlumberger, BNP Paribas, EY, JP Morgan, KPMG, L'Oréal, Hermes, Zalando, Pfizer, Universal Music Group, Renault, Mercedes-Benz and many others.
Quick Facts
Established in 1819, making it the world's first business school
Six ESCP Europe campuses in Berlin, London, Madrid, Paris, Turin and Warsaw
Multi-accredited school: AACSB, EQUIS, EFMD MBA, EFMD EMBA, five European Higher Education standards
160 research-active professors representing more than 33 nationalities across the campuses
More than 140 academic alliances in Europe and the world in 47 countries
A comprehensive portfolio of 45 programmes, including Bachelor, MiM, 25 specialised Masters, MBA, two PhDs, 12 Executive Masters, EMBA, Global EPhD, as well as a custom and open programme offer
More than 7,100 students in degree programmes, representing 120 different nationalities
5,000 high-level participants in customised trainings and executive education
65,000 active alumni in more than 150 countries in the world
Contact
Address
527 Finchley Road, NW3 7BG