AA School of Architecture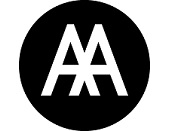 Why AA School of Architecture?
The AA School of Architecture is a one-of-a-kind architecture school, made up of diverse unit and programme studios, public galleries, dozens of lectures, exhibitions and publications, as well as archives, libraries, workshops and countless moments of spontaneous revolution taking place every day.
The school's flexible and self-directed curricula, combined with the institutional independence and truly global organisation, result in a rare degree of awareness, ambition and confidence – all necessary qualities for schools confronting the sweeping social, technological and cultural changes in the world today.
The courses offered at the AA School of Architecture include:
• A one-year Foundation Course, providing an introduction to an art and design-based education
• A five-year ARB/RIBA accredited course in Architecture
• 11 post-graduate programmes offering advanced studies for students with prior academic and professional experience
The international, demographic and pedagogical diversity of the school provides not only an unparalleled range of undergraduate unit and graduate programme design agendas and interests, but also an expanded, truly global scope and breadth unlike any other school in the world today.
Located in central London, the AA's 10 building campus occupies Georgian houses built more than 250 years ago. All students have dedicated studio spaces and access to cutting edge facilities.
Around one in six AA students receive financial assistance from the School's Scholarship, Bursary and Assistantship programme. Students are eligible to apply for support, regardless of age, nationality or background.
The AA cohort is approximately 750 full-time students and 150 tutors, supported by an additional 80 administrative staff.
Notable alumni include Bernard Tschumi, Rem Koolhaas, Zaha Hadid and countless others.
International Students
Every year nearly 90% of full-time students come to the AA from abroad, creating a setting for a global discussion, debate and exchange of architectural ideas.
Scholarships and bursaries are available to all students regardless of age, nationality or background.
Students are supported by a dedicated team of admissions coordinators from initial enquiry to acceptance. In September each year, all new students attend Introduction Week which provides a welcome to the school, accommodation advice and information about life in London.
The AA's open-door policy ensures that students can access advice and guidance from coordinators, and the Registrar, at all stages throughout their time at the school.
The cross-school tutor/student ratio is approximately 1:5, creating a strong relationship between tutors and students and providing a high level of tutor contact time.
AA School graduates are highly sought after by employers. AA alumni have been a powerful presence among the leading architects of their generation since the school was set up.
Globally, the AA Visiting School brings together hundreds of part-time students to global schools, design workshops and special architectural events across five continents. AA tutors work alongside local teaching partners on a series of short courses that allow the school to bring its famed 'unit system' of teaching and learning to an incredible array of local cultures, sites and destinations – from the far northern fringes of Europe to the main campus in London, Africa and across Asia, North and Latin America.
Quick Facts
50 full-time students, 150 tutors and 80 administrative staff
The cross-school tutor/student ratio is approximately 1:5
The famed AA Unit System offers undergraduate students a diverse range of agendas for investigation, discourse and resolution
Post-graduate programmes cover subjects including the history and theory of architecture, landscape architecture, urbanism, housing, cities, environmental design, emerging technologies and spatial experimentation
Hooke Park, the AA's 350-acre woodland in Dorset, provides workshop and fabrication space and expert technical support to construct models, buildings and 1:1 prototypes
The schools runs a world-renowned Public Programme of lectures, exhibitions and publications
AA Alumni include Charles Jencks, Elia Zenghelis, Peter Cook, Dalibor Vesely, Joseph Rykwert, Daniel Libeskind, Rem Koolhaas, Zaha Hadid, Bernard Tschumi, Nigel Coates, Cedric Price, Nicholas Grimshaw, amongst many other
Contact
Address
36 Bedford Square, WC1B 3ES