From art galleries in London, design and medicine exhibitions to cool workshops and quirky events, you'll find plenty of fun activities that will complement your course.
Most galleries and museums also offer free entry, ideal to enjoy student life in London if you're on a budget.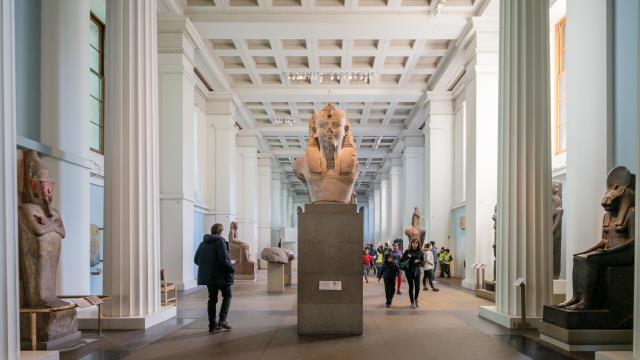 Founded in 1753, the British Museum holds the title of the first national public museum and is the most visited museum in London. Stroll around the many galleries and learn about ancient history. Join lectures and talks, attend film screenings and enjoy morning gallery tours before the museum opens.
Visit the British Library to see rare works, such as Shakespeare's First Folio and the Magna Carta. With a collection made up of more than 150m items, the British Library is an incredible resource for students in looking to deepen their knowledge and excel in their course. Sign up for a Reader Pass to access the library's collection, order imagery, explore archives and have materials delivered to you in the Reading Room.
Venture inside Tate Britain, which is home to a wide range of classic British paintings. Attend tours, talks and workshops, or drop by an Art in Focus session – a 15-minute talk dedicated to a different artwork each month. Curated by Tate Collected Producers, Late at Tate Britain also lets you explore the galleries after hours with live music, workshops and fun activities.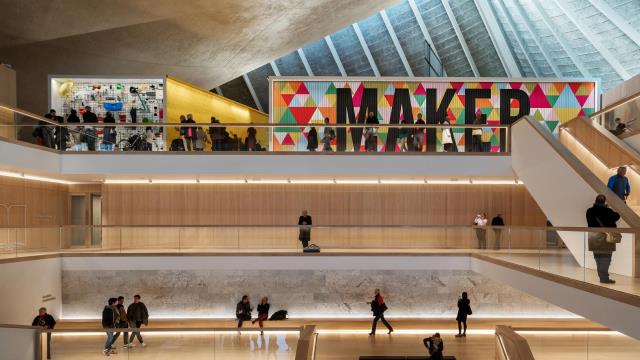 Explore the inspiring world of design at The Design Museum in Kensington. This contemporary London museum presents exhibitions focusing on all things fashion, architecture, graphic and digital design. Take part in student-focused talks and (something specific here) activities or visit one of the exciting temporary exhibitions.
Step inside the quirky Sir John Soane's Museum – the personal residence and museum of the Bank of England's architect. You'll find more than 30,000 architectural drawings, antiquities and works by big names, such as Turner and Canaletto. Top tip: register to one of the museums Lates for exclusive talks and a candle-lit tour of Soane's property.
Step into the Natural History Museum, one of the most iconic buildings in London. Be awed by fascinating specimens such as Hope – a 25-metre blue whale suspended from the ceiling of Hintze Hall – and a meteorite as old as the solar system. You can also enjoy a programme of one-off exhibitions and exciting after-hours events, such as early morning yoga, silent discos and museum sleepovers.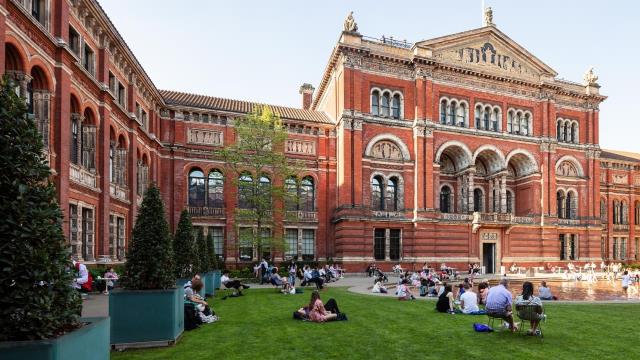 Get inspiration for your studies with some of London's top art and design exhibitions at the V&A. Broaden your skills with workshops such as calligraphy, robotics and leather clutch-making sessions or deepen your knowledge with online portal Search the Collections. Top tip: view over 2m objects from the Reference Collections and study in one of the six study rooms available for students.
Satisfy your thirst for technology, engineering and science with more than 15,000 objects on display, including world-famous objects such as the Apollo 10 command capsule and Stephenson's Rocket, at the Science Museum. Explore the new Medicine: The Wellcome Galleries, home to one of the most significant medical collections in the world.
Founded during the First World War, the Imperial War Museum is home to award-winning galleries, spanning from WW1 to the present day. Delve into the history of modern conflict with collections and galleries over six floors, displaying historic items from uniforms and photographs, to weapons, aircraft and vehicles.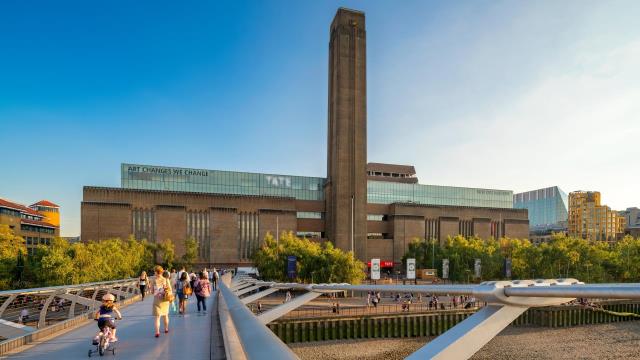 Discover modern and contemporary art at Tate Modern. Visit the free galleries or seek out a thought-provoking exhibition, before heading up to the viewing platform to take in panoramic views of the city. Make sure to drop by the Uniqlo Tate Lates on the last Friday of every month (except December) to enjoy DJ sets, talks, screenings and workshops.
Learn all about your new home and its interesting past at the Museum of London. Journey through the ages with a look at prehistoric London, the city under the Romans and the capital in medieval times, before delving into the years of civil wars, disease and fire.
Explore the powerful link between London's growth and its system of transport, its culture and society since 1800, through interactive galleries and pioneering advertising posters and artworks at the London Transport Museum. Students can get creative with hands on workshops, join talks and curator tours. Don't miss out on a Hidden Tour of secret locations and disused stations across London – a rare opportunity for History aficionados.