About medicine
Medicine is the study of health and healing. It covers the diagnosis, treatment and prevention of sickness, injury and disease. It encompasses health sciences, clinical skills and medical research.
Why London
As a London medic, you'll be highly sought after – London's medical schools and their MBBS degrees are rated among the best in the world. You'll train with professors whose research is at the cutting edge of medical treatment. You'll learn in the city's major teaching hospitals. And of course, you'll be studying in the world's greatest city for students.
London has five medical schools are globally rated and two in the top 10 for medicine. They offer student-centred training, clinical learning from an early stage and the opportunity of elective placements overseas.
The city's lecturers, tutors and professors are internationally recognised for their research and clinical experience. Many medical discoveries which have shaped modern life have taken place at London's universities, including penicillin, Parkinson's disease, MRI diagnostics and vital contributions to the understanding of DNA.
London medical students get clinical contact at major London hospitals from early on in their training. These hospitals see millions of patients each year with many different, and often rare, medical conditions.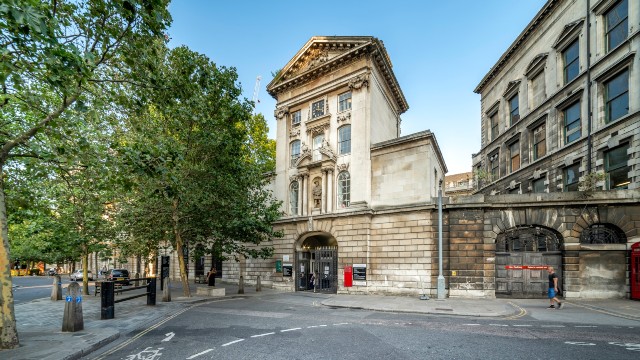 London is a global centre for medical research, collaboration and discovery. London universities work closely with a broad range of clinical, medical, pharmaceutical, research and health-related partners in London, the UK and around the world.
With students from more than 213 countries, London is a vibrant, multicultural city. As well as enjoying the cultural and social richness the city has to offer, you can create a global network of friends and future contacts that will last you a lifetime.
Great London universities for medicine studies 
Many universities in London offer a range of medicine courses, linked with all of the city's major hospitals. To help you pick the right course for you, here are five of the most highly ranked universities:
With more than 3,600 students and 1,400 academic and research staff, Imperial is one of the biggest medical institutions in Europe. Its school is rated fourth in the world by Times Higher Education's World Rankings 2020. Imperial's strong links to London hospitals are complemented by its research competence, much of which is centred on the university's Hammersmith and White City campuses.
UCL is consistently ranked as one of the world's best universities. Its MBBS was rated eighth in the world by Times Higher Education's World Rankings 2020 and also overall in the 2020 QS World University Rankings. Its range of integrated BSc opportunities is one of the widest in the UK. Clinical training takes place at UCL and its three central London campuses.
King's is one of the world's leading research universities and, with more than 5,000 students, the largest education centre for healthcare professionals in Europe. Its medical students train at Guy's, St Thomas's and King's hospitals, with clinical and general practice placements across south-east England. Its integrated BSc offers subjects across science and humanities.
Home to one of the country's oldest medical and dental schools, Queen Mary offers small group learning and high-tech facilities in the City of London and east London. The campus-based medical school is highly ranked for its research and student satisfaction. Teaching takes place at the Royal London, St Bartholomew's (Bart's) and a new campus at St George's in Ilford, east London.
St George's is the only university in the UK to offer medical, science and healthcare training and research exclusively. Students get their clinical practice on campus at the busy St George's Hospital in south-west London, founded in 1733. Famous alumni include Edward Jenner, who developed the smallpox vaccine, and John Hunter, often called the father of modern surgery.
More courses and university rankings
Many other universities offer excellent medical training. Browse this list to find medicine courses across the capital.
For the latest UK university rankings for medicine, check out Times Higher Education's World University Rankings and QS World University Subject Rankings.
After university? Stay and work in London!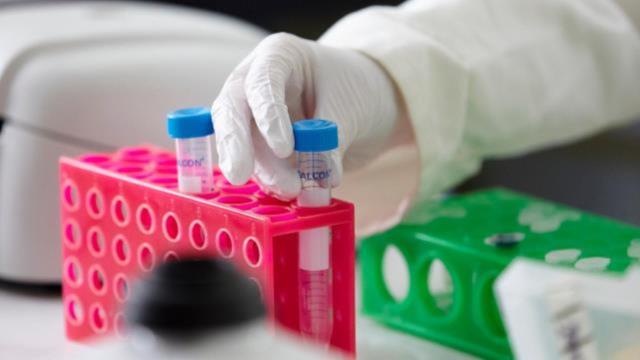 London's health service ecosystem is vast. There are 124,000 clinical staff working for the NHS in the city, including more than 26,995 doctors. The city's 32 clinical commissioning groups and 39 hospital trusts provide more than £15bn of health services to the city's 8 million inhabitants each year.
Doctors in London value the opportunity to work with globally recognised specialists and to encounter rare and unusual cases among the city's large, diverse population.
When it comes to the future of healthcare, London is setting the agenda. Academia and industry come together at London's cutting-edge research centres, which include among The Francis Crick Institute, Europe's largest centre for biological research and innovation, Imperial's White City life sciences campus, four new centres for doctoral training in AI and healthcare within UCL, Imperial and King's, the London Centre for Nanotechnology, with strengths in medical imaging and diagnostics, among others.
By staying in London, you'll benefit from the rich and varied medical ecosystem in the city, which offers exciting opportunities in research, innovation and entrepreneurship too – so why leave?