About life sciences
Life sciences is the study of life processes and living organisms. The subject encompasses a wide range of topics and degrees, from economics and psychology to biological science and biochemistry.
Why London
London offers a vibrant academic community with world-class universities as well as several world-leading science institutions working collaboratively.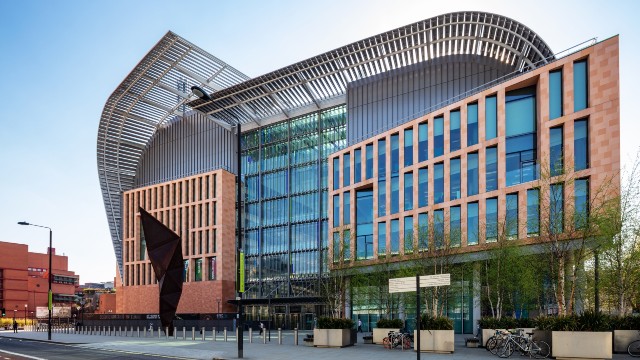 Two London universities rank in the global top 20 for life sciences and medicine: UCL and Imperial College London (10th and 14th, respectively, in the 2019 QS University Rankings).
There are hundreds of life sciences courses to choose from in the capital. In 2017/18, there were 99,085 life sciences students in London, 15% of whom were international students.
The depth and breadth of life sciences research in London means students can choose from a wide variety of research projects and potential supervisors for their PhD studies.
London universities work closely with a broad range of medical, pharmaceutical, research and health related partners in London, the UK and across the world, giving students the best chance of finding relevant work placements and internships during and after their studies.
The city's lecturers, tutors and professors are internationally respected for their life sciences research and industry experience. It is common for students to work with professors who regularly publish their work in leading science journals.
London is also full of libraries and galleries which support students in their studies. As a multicultural city, London provides great opportunities for international students to find inspiration from different cultures and people in the city.
Great London universities for life sciences studies
Many universities in London offer a range of life sciences courses including undergraduate degrees, postgraduate master's and PhD programmes. To help you pick the right course for you, here are three of the most highly ranked and some of the best universities in London for life science courses:
The Department of Life Sciences at Imperial spans the full breadth of modern life sciences activity and comprises one of the largest life sciences groups in Europe. The university offers two undergraduate courses in biology and biochemistry, as well as several master's degrees, with subjects as varied as bioinformatics and tropical forest ecology. PhD courses are also available.
Described by the Sunday Times as "an intellectual powerhouse with a world-class reputation", UCL is consistently ranked as one of the best universities in the world. UCL's Faculty of Life Sciences has been associated with seven Nobel Laureates, including Professor John O'Keefe, who in 2014 was jointly awarded the Nobel Prize in Physiology or Medicine for discoveries of cells that constitute a positioning system in the brain.
King's is one of the world's leading research and teaching universities and has played a major role in many of the advances that have shaped modern life, such as the discovery of the structure of DNA. The Faculty of Life Sciences & Medicine at King's is one of the largest and most successful centres for research and education in the UK, and it is closely aligned to partners in the National Health Services, with a strong focus on translating research into clinical practice.
Additionally, the following London universities have been ranked in the top 10 best universities in London for life science courses in the Complete University Subject Guide:
More courses and university rankings
Many other London universities offer excellent life sciences courses at undergraduate and postgraduate level. Browse this list to find life sciences courses across the capital.
For the latest UK university rankings for life sciences studies, check out the Complete University Subject Guide and the Guardian University Guide 2020, and find out more about QS World University Subject Rankings.
After university? Stay and work in London!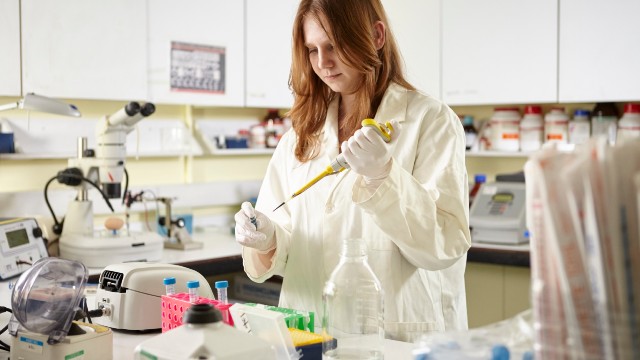 There are more than 1,300 life sciences companies in London employing some 60,100 employees and generating a turnover of £14.4bn across the UK.
London's Cell and Gene Therapy Catapult centre and the Francis Crick Institute – Europe's largest centre for biological research and innovation – are just two flagship research centres in the UK's leading life sciences sector.
A PhD in life sciences offers many career opportunities in academia and industry. Some PhD courses have incorporated an internship element which allows students to explore the different work avenues available to them.
The London Interdisciplinary Doctoral Programme (LIDo Programme) is a great example of the collaborative nature of the life sciences ecosystem in London. The four-year programme is one of the largest funded Doctoral Training Partnerships in the UK.
This exciting collaboration between eight of London's world-class universities and specialist institutions provides students with a unique opportunity to pursue innovative interdisciplinary research projects in the heart of one of the world's most vibrant cities.
The eight participating universities and institutions are: Birkbeck University of London, King's College London, the London School of Hygiene and Tropical Medicine, Queen Mary University of London, the Royal Veterinary College, University College London, Royal Holloway University of London and the University of Greenwich's Natural Resources Institute.
The programme is funded by the Biotechnology and Biological Sciences Research Council (BBSRC) and offers several studentships each year for UK and EU citizens who meet the BBSRC residency criteria. These fully funded studentships cover tuition fees and pay a stipend in the region of £17,000 per year.
International applicants who are not eligible for fully funded BBSRC studentships may be eligible for fully funded Institutional Studentships or "fees-only" studentships. You can find all the information on how to apply on the LIDo website.