About engineering
Engineering encompasses a wide range of subjects, from civil and structural engineering, to electrical and electronic engineering, to mechanical and aeronautical technology. A great number of specialisations is available too, including sustainable energies, robotics and medical tech.
Why London
London's universities offer hundreds of engineering courses covering a wide range of specialist subjects, from mechanical, civil and design engineering to chemical, biomedical and electronic and electrical engineering.
The city's lecturers, tutors and professors are internationally respected for their engineering research and industry experience.
Engineering is one of the most popular subjects for international students in London. In 2017/18, 22,565 students studied engineering or technology at a London university, 44% of which were international students.
London universities work closely with a wide variety of engineering firms in London, the UK and across the world to give you the best chance of finding relevant work placements and internships during your studies. Many courses are offered as "sandwich" courses which include a one-year industry work placement.
Everywhere you look you'll be inspired by London's galleries, museums, buildings, festivals and people – you'll never be short of ideas.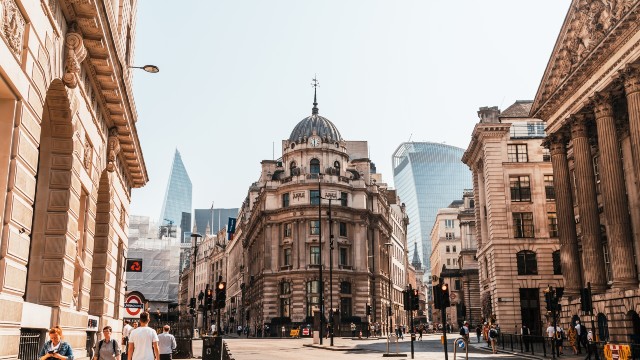 With students from more than 200 countries studying in London, you will have the opportunity to create a global network of friends and future business contacts that will last a lifetime.
Great London universities for engineering studies
Many universities in London offer a range of engineering courses including undergraduate degrees, postgraduate master's and PhD programmes. The following London universities rank highly for their engineering departments and are regarded among the best in the world:
Imperial College London is consistently rated among the world's best universities and has a reputation for teaching and research in science, engineering, medicine and management. The Faculty of Engineering at Imperial seeks to provide international leadership in engineering research and education across the full range of engineering disciplines. The faculty is based at a single campus in South Kensington, giving a concentration of talent that creates a stimulating and vibrant research culture. This, in turn, promotes multidisciplinary collaborations and attracts internationally leading researchers and scholars.
Described by the Sunday Times as "an intellectual powerhouse with a world-class reputation", UCL is consistently ranked as one of the top universities in the UK and worldwide. UCL's faculty of Engineering has an excellent academic reputation. The faculty's expertise spans across the breadth of engineering – from traditional subjects such as naval architecture, to new interdisciplinary explorations in crime science and digital humanities. UCL Engineering is uniquely international, with students and academics from across the world.
King's College London is one of the world's leading research and teaching universities. The Faculty of Natural & Mathematical Sciences at King's delivers world-class research, education and innovation, building on the significant presence of chemistry and biology across the college and combining it with the faculty's strengths in informatics, physics, mathematics and telecommunications. The most popular engineering courses on offer are in the fields of electronic and electrical engineering, as well as biomedical engineering.
Named after the famous British engineer, Isambard Kingdom Brunel, Brunel University London is a forward-looking university that combines academic rigour with an entrepreneurial approach. The College of Engineering, Design and Physical Sciences offers a challenging but supportive environment where excellence and enterprise are a key focus. Students are encouraged to tackle and answer issues that affect all of society, such as research into the use of healthcare tools around the world.
More courses and university rankings
Several other London universities also offer excellent engineering courses at undergraduate and postgraduate level. Browse this list to find engineering courses across the capital.
For the latest UK university rankings for engineering studies, check out the Complete University League Tables 2020 and the Guardian University League Tables 2020, and find out more about the QS World University Rankings by Subject. All of the rankings provide separate tables for different areas of engineering.
After university? Stay and work in London!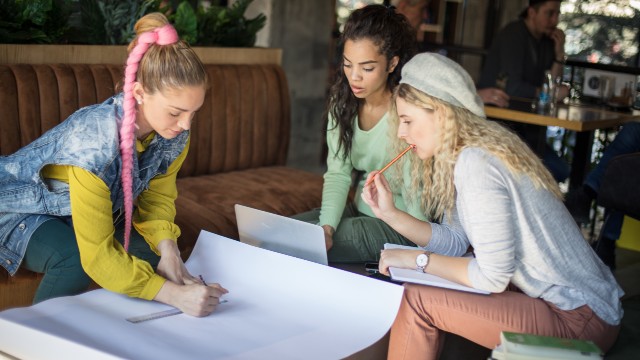 Engineering plays a key role in driving economic growth and productivity, generating 21.4% (£1.2 trillion) of the UK's £5.7 trillion turnover in 2018. It's one of the UK's biggest sectors, with 19% of all the UK workforce employed in engineering roles in 2018.
Employment prospects for engineering and technology students are strong, with graduates having better chances of both getting a full-time job and earning higher starting salaries than other graduates.
A wide range of employers highly value engineering skills and London is bursting with projects, talent and innovation, making it the ideal place to learn and practise your skills.
The city offers a wealth of opportunities for students and graduates in most engineering fields.
For structural and civil engineers, London is home to some of the world's most iconic buildings and construction projects, from The Shard to the Barbican, with many construction, architecture and planning firms based here.
London is also a leader in urban development, with a third of the city dedicated to green space, continued investment into sustainable transport solutions and a zero-carbon target by 2050.
Opportunities in other engineering fields also abound, from mechanical and aeronautical engineering to chemical and biomedical engineering.
So, what are you waiting for? Make London your top choice to study engineering and discover all the opportunities the city has to offer to skilled engineering graduates, no matter what field you choose to specialise in.