About economics
Economics is the social science that explores and studies the production, distribution and consumption of wealth, goods and services. This involves delving into a number of related subjects, from politics and law to sociology and psychology.
Economics can be subdivided into two categories: microeconomics and macroeconomics. One looks at the behaviour of individuals and companies within a single economy. The other analyses the economic output of entire countries and their position and impact on a global scale.
Why London
London universities are among the best in the world for economics degrees. The London School of Economics and Political Sciences (LSE), in particular, is renowned for the quality of its education and research.
London offers a huge variety of economic courses, with hundreds to choose from, at undergraduate and postgraduate level, from agricultural economics to business economics, environmental economics to economic forecasting.
The city's lecturers, tutors and professors are internationally respected for their economics research and professional experience.
In 2017/18, a total of 9,875 students studied economics at a London university, 47% of whom were international students.
As Europe's leading financial market, London is home to many international banks and other financial companies. This provides economics students with many opportunities to attend networking events and carry out internships.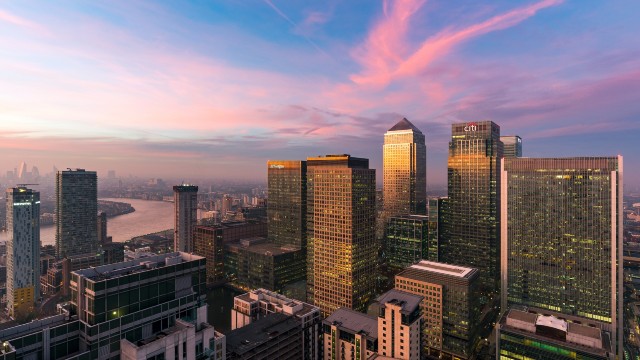 London is also full of libraries and museums that offer support and insights to students during their courses. The Bank of England Museum is particularly interesting for economics students and those interested in monetary policy.
Great London universities for economics studies
Many universities in London offer a wide range of economics courses including undergraduate degrees, postgraduate master's and PhD programmes. To help you pick the right course for you, here are five of the most highly ranked:
The Department of Economics at LSE is one of the largest economics departments in the world. The size of the department ensures that all mainstream areas of economics are strongly represented in research and teaching. Economics at LSE ranked 1st in the UK and 6th in the world in the 2019 QS World University Subject Rankings. Alumni and former staff include 18 Nobel Prize winners in economics, peace and literature, and 34 past or present heads of state.
UCL is consistently ranked as one of the top universities in the UK and worldwide. Its Department of Economics was founded in 1828 and is known as the first economics department in England. The department has an outstanding international reputation in key areas of current research. Known as "London's Global University", UCL provides a cosmopolitan and international environment with almost half of its students coming from outside the UK.
London Business School is one of the best business schools in the world, consistently ranking high for both business and economics studies. The Economics group has particular strengths in academic research and in applying it to problems relevant to businesses and governments. While the school does not offer a standalone economics degree, economics can form a part of your MBA or PhD. The faculty regularly advises national and international government agencies and corporations, and publishes papers in leading research journals.
Queen Mary University of London is one of the UK's leading research-focused higher education institutions. The School of Economics and Finance is located in Queen Mary's main campus in Mile End, a creative and culturally diverse area in the heart of east London. The school offers a range of degrees which are consistently ranked in the top 30 of UK programmes in economics and related disciplines.
SOAS is Europe's only higher education institution specialising in the study of Asia, Africa and the Near and Middle East. The Department of Economics at SOAS is one of the country's leading centres for economic research. It specialises in the study of developing countries and is home to one of the UK's largest concentrations of development economists. The department has strong links with other departments of economics in universities in Asia and Africa.
More courses and university rankings
Many other London universities offer excellent economics courses at undergraduate and postgraduate level. Browse this list to find economics courses across the capital.
For the latest UK university rankings for economics studies, check out the Complete University Subject Guide and the Guardian University Guide 2020, and find out more about QS World University Subject Rankings.
After university? Stay and work in London!
A wide range of employers highly value economists' numerical and analytical skills, from banks and financial services companies, to government departments and research institutes.
As one of the world's leading business and financial capitals, London is home to 250 foreign banks, the highest concentration in any financial centre, employing 150,000 people.
The Civil Service is another major employer for economics graduates. In fact, the Government Economic Service is the UK's largest recruiter of economists, hiring more than 100 new graduates into assistant economist roles every year.
Many other big organisations and institutions, including the Bank of England and HM Treasury, offer well-paid graduate development schemes, perfect to kick start your career right after completing your economics studies in the capital.