Computer science is the study of computer hardware and software theory, design, development and application.
Core areas of study include information theory, programming, algorithms and data structures, software development, web applications and the principles of computer hardware. Specialist topics range from computer graphics and cybersecurity to games development and artificial intelligence.
Why London
London has the largest concentration of IT companies in Europe and is at the heart of the global telecoms market. The city is home to more than half a million IT professionals and attracts computing students from across the world.
In 2017/18, computer science was the seventh most popular subject among international students in the capital. A total of 17,480 students studied computer science at a London university, 28% of which were international students.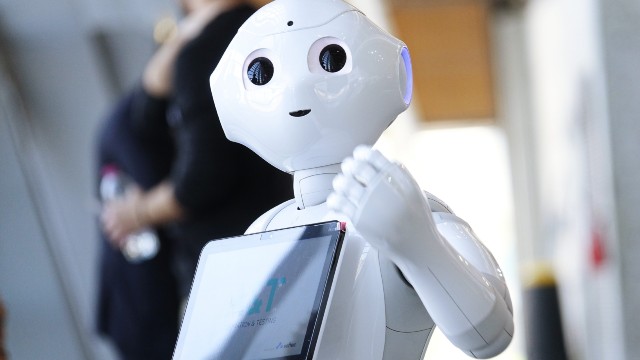 There are hundreds of computer science courses to choose from in London, at undergraduate and postgraduate level, which are taught by internationally respected lecturers, tutors and professors.
The city is also home to world-leading research centres, such as UCL's AI Centre and the Alan Turing Institute, and major annual tech events including London Tech Week and The AI Summit, giving students the chance to get involved and learn more about their areas of interest directly from the best in the field.
Great London universities for
computer science
studies
Many universities in London offer computer science courses including undergraduate degrees, postgraduate master's and PhD programmes. To help you pick the right course for you, here are four of the most highly ranked universities for computer science and information systems studies in London:
Imperial College London is one of the world's 10 best universities according to the 2020 QS World University Rankings. The Department of Computing at Imperial is one of the largest computing departments in the UK and is particularly well known for work around distributed computing, logic and artificial intelligence, high-performance computing, visual information processing, computing theory and computational aspects of management science.
Described by the Sunday Times as "an intellectual powerhouse with a world-class reputation", UCL is consistently ranked as one of the top universities in the UK and features in the top 10 universities worldwide. UCL's Computer Science department is a global leader in research in experimental computer science, while its new AI Centre, in partnership with Cisco, is set to become one of the largest AI research centres in the world.
King's College London is one of England's oldest and most prestigious universities. King's Department of Informatics seeks to address fundamental challenges and problems in the areas of computer science, artificial intelligence, telecommunications and robotics. Academics and students also focus on how these can be applied to areas such as bioinformatics, healthcare, engineering and many others.
Royal Holloway is one of the UK's leading research-intensive universities. Its Department of Computer Science is an elite department with world-leading researchers in algorithms and complexity, bioinformatics, distributed and global computing, machine learning, software language engineering and type theory.
More courses and university rankings
A number of other London universities also offer excellent computer science courses at undergraduate and postgraduate level. Browse this list to find computer science courses across the capital. For the latest UK university rankings for computer science studies, check out the Complete University Subject Guide and the Guardian University Guide 2020, and find out more about QS World University Subject Rankings.
After university? Stay and work in London!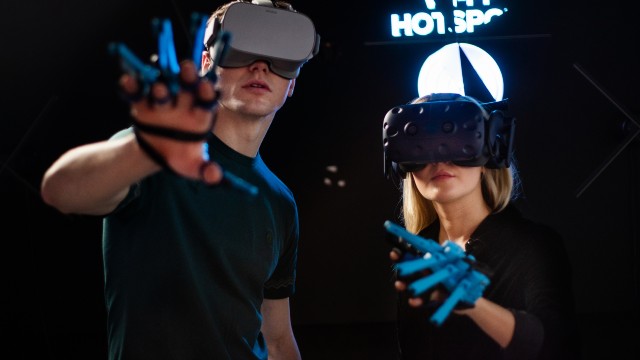 As Europe's leading city for tech, London boasts more coders, graduates and sector specialists in AI and blockchain than anywhere else. The city is an innovation hotspot and the perfect place to kickstart your career.
Tech giants are investing in London, with huge new office spaces fit for thousands. The London tech scene received an impressive £1.8bn in funding in 2018 – almost double the amount received by any other European city.
Google is set to open its new UK HQ in King's Cross in 2020, while Amazon has doubled the number of roles at its London Development Centre.
London also produces world-quality research. UCL's new AI Centre carries out foundational research in direct partnership with Cisco, addressing AI challenges in fields as diverse as health, environment, transport and urban development.
The Alan Turing Institute, meanwhile, is a groundbreaking model that provides a focal point for AI research and is becoming a role model for other countries. Since 2017, it has hosted more than 300 researchers and produced 138 different research publications.There are many opportunities to work at the institute, including fellowships, studentships and internships.
Join thousands of students in making London your top choice: study, work and live in one of the world's most dynamic and innovative cities.