About business
Business encompasses a wide spectrum of subjects ranging from finance, accountancy and economics to sales, marketing and management. It's one of the most popular fields of study at universities all over the world, and careers with a business degree are extremely diverse.
Why London
London has been an centre of global trade and finance for centuries. It's the city that laid the foundations for modern banking and devised the first modern international capital markets. Today, it remains the crucible of innovation – from fintech and blockchain to green finance.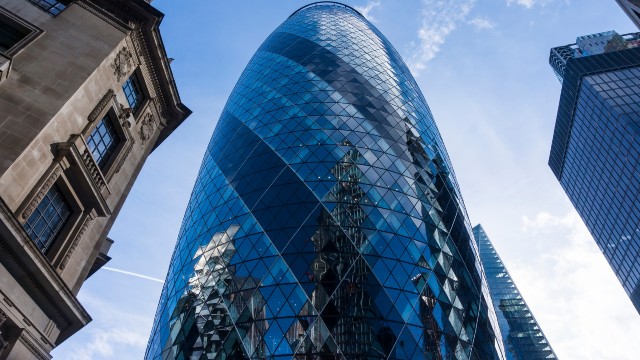 You can study a wide range of business-related subjects in London, with numerous schools and universities offering degrees in everything from Business Studies and Business Administration to Business Economics and Business Communication.
In 2017/18, business was the most popular choice of course, with 57,215 students studying a business-related degree in London, 26,080 of which were international students.
With students from more than 200 countries studying in London, you will have the unique opportunity to create a global network of friends and future business contacts that will last you a lifetime.
Great London universities for business studies
Universities and business schools in London offer a wide selection of courses including undergraduate degrees, postgraduate masters, MBAs and PhD research programmes. To help you pick the right course for you, here are four of the best:
London Business School is ranked among the top three business schools in the world for its business and management programmes. The school offers a mix of masters and non-masters programmes to suit students and executives at every stage of their careers, from MBA to EMBA-Global, Masters in Management to PhD.
Set within City University of London, City's Business School is among the global elite of business schools that hold the gold standard of "triple-crown" accreditation from the Association to Advance Collegiate Schools of Business (AACSB), the Association of MBAs (AMBA) and the European Quality System (EQUIS). The school offers undergraduate, MBA, MSc and PhD programmes.
Imperial College London, the world's ninth best university in the 2020 QS World University Rankings, is home to Imperial Business School, which offers MBA, MSc and Executive Education programmes. The School has access to industry experts and the direct experience of major corporates, consultancies, investment banks, venture capitalists and public sector organisations, which makes the teaching and research practical and relevant.
The London School of Economics and Political Science (LSE) is a world-class centre, known for teaching and research across the full range of the social sciences, from economics, politics and law to sociology, anthropology, accounting and finance. LSE frequently appears in the top reaches of international and national league tables.
More courses and university rankings
A number of other London universities also offer business courses at undergraduate and postgraduate level. Browse this list to find business courses across the capital.
London's business schools consistently rank highly business school rankings, including the Financial Times European Business School Rankings 2018 and the Financial Times Global MBA Rankings 2019.
For the latest UK university rankings for business studies, check out the Complete University Subject Guide and the Guardian League Table, and find out more about QS World University Rankings by Subject.
After university? Stay and work in London!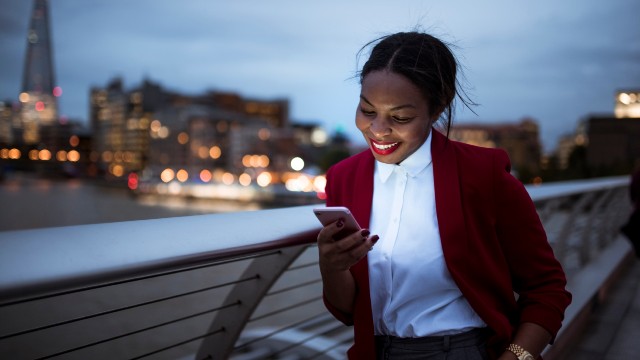 London universities have great links with the thousands of businesses in the city including the likes of Google, Morgan Stanley and GlaxoSmithKline. Many universities also give you the chance to work for one year in the industry as part of your course.
And where better to kick start your career than in London, one of the most important centres for private and investment banking.
With more than 3,000 companies across 70 countries listing on it, the London Stock Exchange is the world's most international stock exchange and the largest in Europe.
Tech corporations, institutional investors and global VC firms put more money into London than any other European tech hub because of its deep pools of entrepreneurial and engineering tech talent, capital and professional expertise, and its thriving ecosystem.
London is also home to more than 250 foreign banks – the highest concentration in any financial centre, employing 150,000 people.
And if you're looking to create your own business after you graduate, the financial and governmental support here for startups is unparalleled. The average early-stage funding per startup in London is $486k, compared to a global average of $284k, making it one of the best places in the world to start a business.
What's more, as of 2019, graduates from countries outside the EEA and Switzerland who want to set up a business in the UK can apply for a startup visa.
London is also a place where startups become scaleups, and scaleups become unicorns. In fact, 37% of Europe's unicorn companies (which are worth a whopping $23bn) are based in the UK, with a majority headquartered in London – including Monzo, TransferWise and Revolut.
So what are you waiting for? Make London your top choice to study for your business degree!