About architecture
Architecture is the art of planning, designing and constructing buildings and large-scale structures, from suspension bridges to railway stations. Blending art, science and technology, the subject requires an interdisciplinary skillset, which London's universities are ideally placed to teach.
Why London
London universities offer hundreds of courses in the field of architecture, building and construction at undergraduate and postgraduate level. The RIBA Part 1, a qualification delivered by the Royal Institute of British Architects, is offered through a three-year undergraduate course. The RIBA Part 2 is offered through a two-year postgraduate course.
Here, you'll be taught by internationally respected lecturers, tutors and professors – it is common for students to be taught by professionals who are regularly published in leading journals and exhibit their work across the world.
In London, inspiration is right on your doorstep. With four UNESCO World Heritage sites and more than 20,000 other heritage and historical sites, the capital is home to some of the world's most iconic buildings and construction projects, from the Tower of London and Barbican, to The Shard and the Gherkin. Walk the streets lined with buildings from the likes of Zaha Hadid, Norman Foster and Renzo Piano and head to London's libraries and galleries for more knowledge, inspiration and support.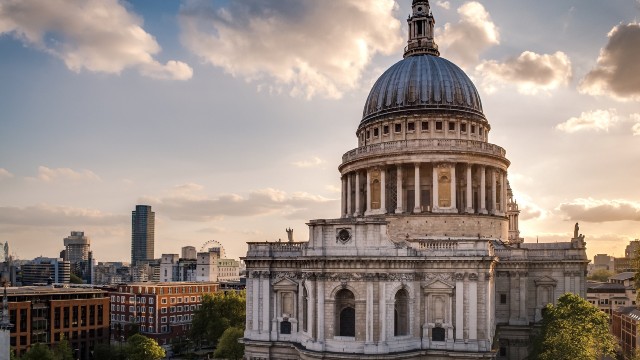 As an international city, London also provides great opportunities for students to work with, and find inspiration from, people from different backgrounds and cultures.
Great London universities for architecture
With so many excellent London architecture courses to choose from, it can be hard to pick the right one for you. To help you make that crucial decision, we round up six of the best universities in London to study architecture.
The AA School of Architecture is the UK's oldest and only remaining private school of architecture. The courses offered include a one-year foundation course, a five-year ARB/RIBA-accredited architecture course, nine post-graduate programmes and one PhD course. Almost 90% of AA full-time students are from abroad, which makes this university the ideal setting for global discussions, debates and exchanges of architectural ideas.
Described by the Sunday Times as "an intellectual powerhouse with a world-class reputation", UCL is consistently ranked as one of the best universities in the world, and tops the QS World University Rankings for Architecture. UCL's Bartlett School of Architecture is one of the leading architecture schools, attracting a variety of staff, students and visitors from around the globe. The school's annual Summer Show attracts more than 10,000 visitors, while work produced at the school is regularly awarded prizes, as well as being widely published and exhibited at galleries and events worldwide.
Kingston University is known for its career-focused courses, high-quality teaching and strong links within the industry. The Department of Architecture and Landscape has a strong tradition of thinking through making. Students are given the opportunity to choose options such as bronze casting, stone carving, concrete or rapid prototyping and are also encouraged to engage with a "live-build" project, working on real sites, constructing physical structures and engaging with communities.
Home to one of the grandest university settings in the world, much of which was designed by Christopher Wren, the University of Greenwich is a leading modern university with excellent connections to business. Its Department of Architecture & Landscape is a creative environment that is multidisciplinary and interdisciplinary, which allows it to address the global environmental and technological challenges in architecture and landscaping. Through a number of undergraduate and postgraduate courses, students can benefit from the state-of-the-art design studios, workshops and exhibition spaces.
The University of Westminster has a well-established reputation built on academic quality, world-class research facilities and solid industry links. The Faculty of Architecture and the Built Environment is one of the UK's leading centres in the field and offers students a range of undergraduate and postgraduate programmes, ranging from architecture, transport, construction and tourism to property, urban design, housing and planning. The Faculty is very well connected to all relevant professional bodies and engages leading practitioners in the delivery of courses.
The University of the Arts London is made up of six colleges and is the largest specialist arts and design university in Europe. Architecture courses here are delivered by Central Saint Martins, one of the world's leading centres for art and design education. All of the courses are embedded in the industry through visiting lecturers, live projects and tutors who are leading practitioners. Every month, numerous guest lectures, events and exhibitions also take place at Central Saint Martins, allowing students to take their knowledge to the next level.
More courses and university rankings
A number of other London universities also offer courses in architecture at undergraduate and postgraduate level. Browse this list to find architecture courses across the capital.
For the latest UK university rankings for architecture, check out the
Complete University Subject Guide
and the
Guardian League Table
, and find out more about
QS World University Rankings by Subject
.
After university? Stay and work in London!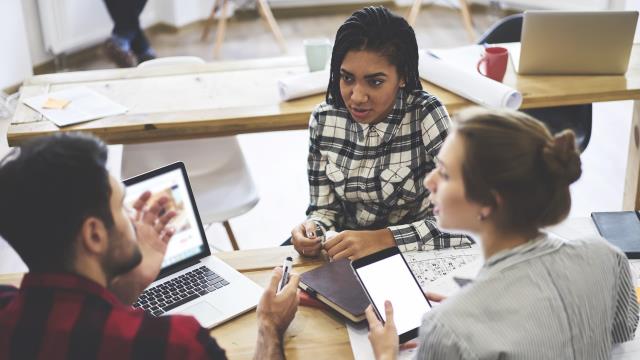 London universities work closely with a wide variety of architecture firms and professional bodies in London, the UK and across the world to give you the best chance of finding relevant work placements and internships during and after your studies.
Approximately £7.9m in research funding was received by London-based universities for architecture, built environment and planning in 2012-13.
Across the UK, the annual turnover of the architecture sector was around £6.7bn in 2016. And job opportunities abound no matter where you come from. One third of all architecture jobs in London were filled by people from outside the UK in 2016.
So, whether you prefer big glassy buildings or the English Baroque style, London is where you want to be.